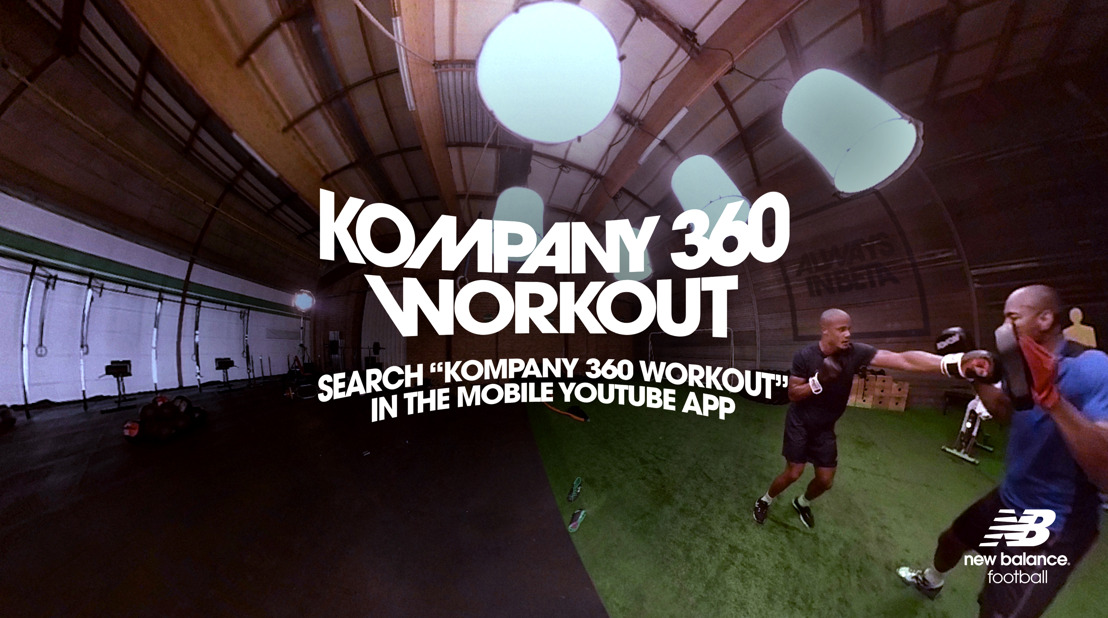 Kompany surprises with 360° workout video
Thursday, September 24, 2015 — If Vincent Kompany reaches out, he is known to do this in a very surprising and original way. This time, Kompany surprises with a new interactive campaign in 360° in conjunction with the release of the new colour of the Visaro football boots from New Balance. The campaign shows how Kompany's personal approach to his profession matches New Balance's brand ethos in which he shows that he is always pushing, always improving, always evolving.
In 4 short video movies, Kompany offers the viewer a closer look at how he works up a sweat during a very tough personal work out. And that closer look can be taken literally. Thanks to the very new 360° video technology, the viewer finds himself as close as 1 meter from Vincent Kompany, in the middle of the action.
How does it work?
Install the YouTube App on your smartphone. You can download it here:
Then, click on this link: https://youtu.be/iqpU4fvwDls
The YouTube App opens automatically and the 360° video starts playing immediately.
Keep your smartphone straight in front of you (at the height of the horizon) and turn around.
If you want to have a look at all 360° movies, search on the YouTube App: 'Kompany 360 Workout'.
Playlist
Please, have a look at the 4 videos, mentioned above: https://www.youtube.com/watch?v=iqpU4fvwDls&list=PLiAI7qkYAdode7Jltok_uVaRsHtasR7kG
You can also watch the videos separately here:
Bonka Circus
This campaign was produced by Bonka Circus that combines talent development, audio visual production and campaigning. At the moment, Bonka Circus also produces the sports magazine Fanatico for Play Sports, in which you can see a.o. Jan Vertonghen and Jordan Lukaku play Headis.